CACEO SPECIAL SESSION
Participants at the CACEO Annual Conference in Redondo Beach expressed a great deal of interest in the topic of Lean Culture and Organizational Health. To help county officials learn more and begin to develop a strategy for your own organization, Integris is facilitating this special session
Building and sustaining a Lean Culture and a Healthy Organization does not come simply from teaching people how to use lean tools like Value Stream Maps and Kaizen Events. While those are of course critical activities, none of them will deliver meaningful gains to customer satisfaction, employee engagement or financial stewardship unless people in leadership positions – from front line supervisors all the way up to agency directors – regularly practice the leadership behaviors that enable a Lean Culture to thrive.
Leading in a Lean Environment with The Leadership Challenge develops skills and knowledge required for any leader at any level who wants to contribute to reinventing government and providing greater value to the residents your serve.
Join us to learn how to apply these concepts to yourself, your team, and your organization.
---
Through participation in this program you will:
Learn The Five Practices of Exemplary Leadership, a research-based leadership development approach used by more than 1,000 people in Washington and over 3 million people around the world to improve their individual and collective abilities
Why Should You Attend?
This program is designed to help you:
Align your teams around shared goals and a common vision

Establish higher levels of trust with your colleagues

Be more effective at driving change and improving performance

Unleash the skills and abilities of those you lead

Have more fun as you create engagement and team spirit
About The Experience
You will be inspired! Your will learn new skills! You will network with other leaders looking to be the best they can be! You will have fun!
Come prepared to be active. This IS NOT "death by PowerPoint." Leading in a Lean Environment with The Leadership Challenge is a full emersion into personal reflection and self-discovery with a mix of activities including:
The Integris facilitation team is trained to keep things lively, engaging, thought-provoking and personal. Don't be surprised if you make a connection with a fellow participant that lasts for years to come!
What Past Participants Are Saying
"I have been reluctant to start down the Lean journey due to negative comments from others,
but now I am excited to LEAD the journey to implement positive change!"
"The content was exceptional – concrete & applicable."
"I loved the 360 assessment. I have immediate ideas for improving."
"I gained insight as to how others perceive me and my actions. This information, along with the resources provided, will help me grow as a leader."
"I will now be able to better articulate my leadership philosophy and vision."
Evaluation Scores from Participants
At the conclusion of our last Workshop, participants were asked to evaluate the session using a 5-point scale (1 = strongly disagree, 5 = strongly agree). 99% of responses were a 4 or 5.
Score Averages:
These concepts are relevant to me in my role as a leader – 4.7
The employees of my organization would benefit from learning these concepts – 4.5
An Evidence-Based Leadership Model
The Leadership Challenge® is an evidence-based leadership development model that is backed by over 30 years of rigorous research by Jim Kouzes and Barry Posner. Since 1982 Kouzes and Posner have continued to conduct hundreds of interviews and case studies to understand the times when people perform at their personal bests. Intensive research and analysis has revealed that five fundamental practices were present during extraordinary leadership achievements. These behaviors are known as The Five Practices of Exemplary Leadership®. This approach is now the world's most practical model for leadership development and is helping organizations around the globe increase the success of their Lean Transformations.
The Five Practices of Exemplary Leadership®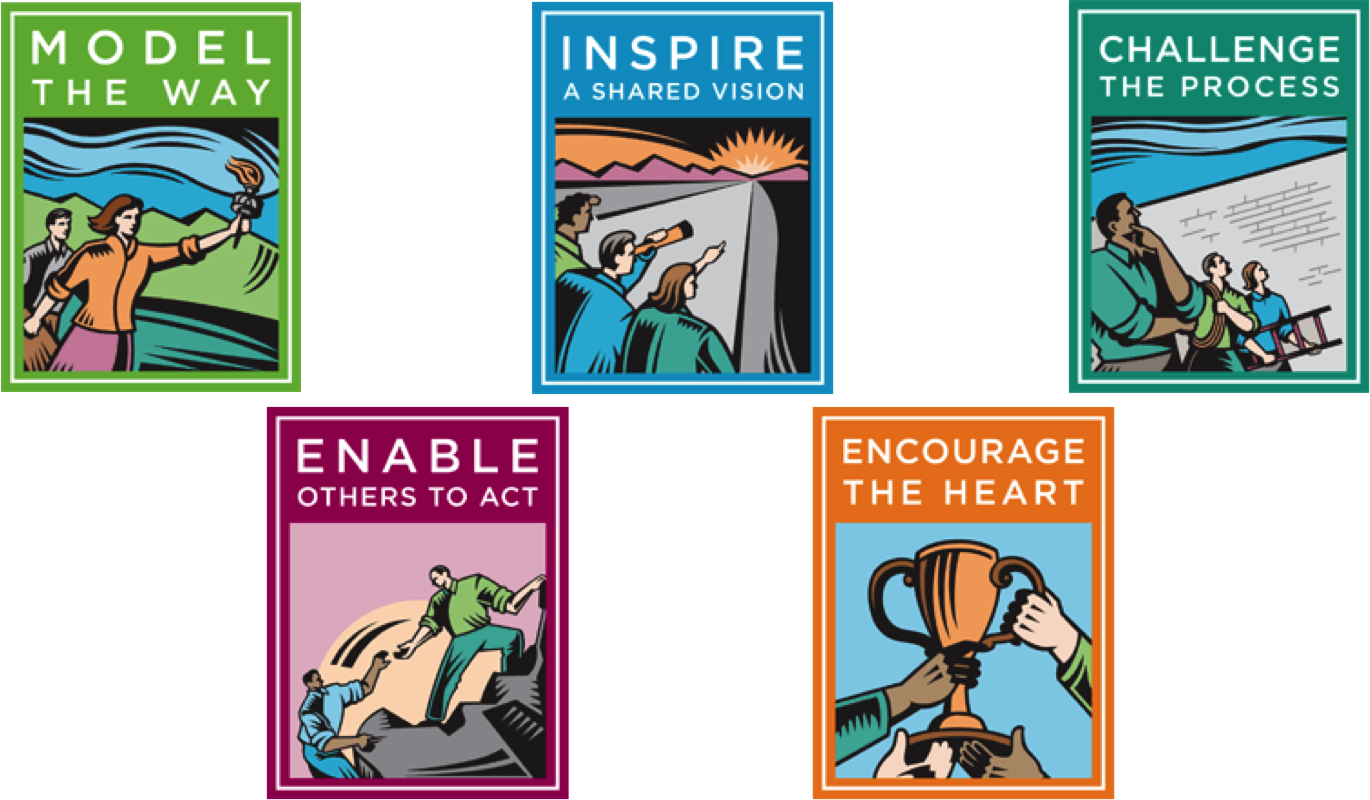 Your Lead Facilitator – Evans Kerrigan
Evans Kerrigan supports the leadership and process improvement efforts of many government agencies, helping to drive more effective leadership practices, team behaviors and Lean methods. You can learn more about Evans by clicking the link below.
A $990 value! Only $175 for CACEO members through this special session. Program includes:
Leadership Practices Inventory ("LPI") Self Assessment

Workshop (2 full days), including all supplies and materials


 
Over the last 4 years over 1,000 government employees have joined an Integris Lean Leadership program.  
Need An Invoice?
If you prefer to pay by check, please register by sending an email to Events@IntegrisPA.com
and include the following information:
Don't Delay – Space is Limited!
Reserve your spot today and join the other
Leaders at the forefront of efforts to drive excellence in governement.
Cancellation Policy
Refunds are available at 100% until 30 business days before the event.
The Five Practices of Exemplary Leadership®, The Leadership Practices Inventory®, and LPI® are registered trademarks of John Wiley & Sons, Inc. The associated icons are copyright ©2011 John Wiley & Sons, Inc. The Leadership Challenge is a Wiley brand. www.leadershipchallenge.com. All Rights Reserved.