You'll learn about two proven frameworks that can help you achieve your leadership, team and organizational improvement goals!
Develop leaders at all levels
Improve team performance
Increase employee engagement and morale
Create a more healthy organizational culture
You'll walk away with up to $1,300 worth of leadership and team development tools:
Three powerful assessments: Leadership Practices Inventory®, Five Behaviors of a Cohesive Team™, and Everything DiSC®
Two best-selling ebooks: The Leadership Challenge by Jim Kouzes and Barry Posner, and The Five Dysfunctions of a Team by Patrick Lencioni
One-hour business consultation
Discounted admission to the IMPACT! Leadership Summit in Laguna Beach, December 12-16, 2016
Agenda
8:30 – 9:00: Welcome and networking breakfast
9:00 – 11:30: Presentation, demonstration and discussion
11:30 – 12:00: Optional networking, product viewing and conversation
You'll gain valuable new ideas and perspectives as we:
Highlight how these frameworks can support and enhance the value of all your other leadership and team development efforts, including programs such as Speed of Trust™ by Stephen Covey, Situational Leadership® by Ken Blanchard, Crucial Conversations by Vital Smarts, Lean Six Sigma, Emotional Intelligence, and MBTI®
Demonstrate tools including: self- and 360-assessments, learning aides, workbooks and robust online resources
Discuss how to take your participants up the learning curve, from Awareness & Understanding to Adoption & Sustained Behavior Change
Outline step-by-step how to develop your internal facilitators and bring the programs in-house
Share success stories of how organizations like yours have achieved their goals with these two powerful frameworks
---
About The Leadership Challenge
Based on 30+ years of research by best-selling authors and world-renown leadership experts Jim Kouzes and Barry Posner, The Leadership Challenge establishes the FIVE COMMON PRACTICES every effective leader must do:
Model the Way
Inspire a Shared Vision
Challenge the Process
Enable Others to Act
Encourage the Heart
Learn more at IntegrisPA.com
---
About The Five Behaviors of a Cohesive Team
Based on the best-selling book The Five Dysfunctions of a Team by Patrick Lencioni, this framework outlines the FIVE COMMON BEHAVIORS every cohesive team must master:
Build Vulnerability-Based Trust
Engage in Healthy Conflict Around Ideas
Commit to Decisions
Hold One Another Accountable
Focus on Achieving Shared Results
Learn more at IntegrisPA.com
---
Your Hosts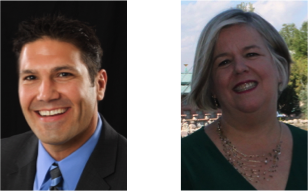 Brett Cooper, Co-Founder and Managing Partner, Integris Performance Advisors. Recognizing that too many organizational improvement efforts fail to deliver against expectations, Brett co-founded Integris Performance Advisors with the goal of seeking out and sharing with others the most effective models, tools, and resources for creating a more healthy work environment, with focus on the three key areas of Leadership Practices, Team Behaviors and Operational Excellence. In partnership with Wiley Publishing, Brett has helped to ehance and refine how organizations get the most value possible from their application of The Leadership Challenge and The Five Behaviors of a Cohesive Team.
Holly Allen, Brand Director of The Five Behaviors of a Cohesive Team, Wiley Publishing. During her 30-year career in publishing adult learning materials Holly has worked with many teams and was instrumental in collaborating with author Patrick Lencioni to develop The Five Behaviors of a Cohesive Team program. She has also worked with best-selling business authors Jim Kouzes and Barry Posner to create content for The Leadership Challenge program. In 2015 Holly was the recipient of Wiley's Pacesetter Award the company's highest honor of colleague recognition for her innovation and dedication to teamwork in organizations.
Location and Parking Logistics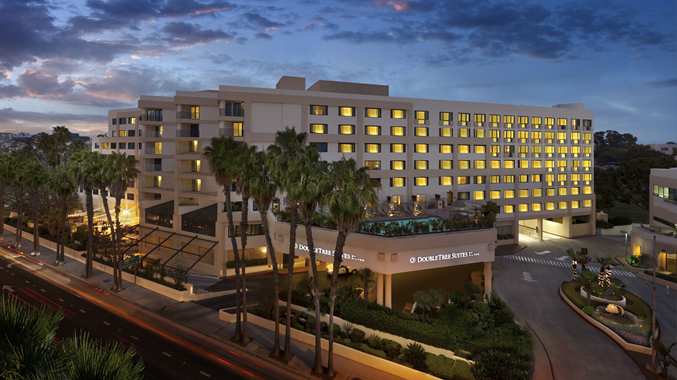 A 1-minute drive from the Interstate 10 Freeway, the DoubleTree Hotel is located at 1707 4th Street just 3 blocks from Santa Monica Beach and Pier.
Self parking is free with session admission. Valet parking available for $12.
Questions?
Contact Integris at Welcome@IntegrisPA.com or 609-630-0601